I Can Do It Kids empower children through fun stories and rhythmical rhymes to courageously face their fears so they can confidently take on life's challenges.   By embodying an I Can Do It attitude children build fundamental life skills like the importance of positive self-talk, how to overcome fear, and to not give up. These skills plus others introduced in our books when actualized at a young age help children grow up to be peaceful, productive and accomplished adults. 
I Can Do It Kids Science Series empower children to easily learn about science through fun stories and rhythmical rhymes.  Meet your child's thirst for knowledge by awakening their desire to learn about science.  Our science books teach kids how things are created and what makes things tick.  Who knows, maybe you have the first person to live on Mars, cure cancer, or solve the climate change dilemma living under your roof, just waiting for their passion for science to come alive. Through a greater understanding of science, children can be empowered through knowledge and do great things in the world.  
Author...Speaker....Artist
Steve's passion for science, storytelling, rhyming, and painting combined with his experience raising five children moved him to write inspirational children's books that are fun to read for both parents and children while simultaneously teaching vital life lessons.  He has authored books like Quigley The Quark,  I Can Do It – I can Ride My Bike, I Can Do It – I Can Learn to Swim, and The Joneses Versus The Giant.  He has also authored the police thriller, The Night Owl.  Steve is originally from Brooklyn, New York  and has lived in North Carolina, California and now resides outside of Dallas, Texas.  He served in the United States Marine Corps and earned a bachelor's degree in Computer Science from California State University at Long Beach.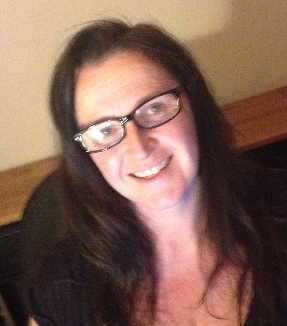 Mischelle Raftery
Author...Speaker....Mentor
Mischelle combines years of real life experience and an education in psychology with alternative and tradition therapies, knowledge of brain chemistry and strong intuitive gifts to provide guidance and clearing for her clients.  As the creator of ICanDoItKids.com, she has co-authored I Can Do It – I Can Ride My Bike and I Can Do It – I Can Learn to Swim.  She currently lives in Dallas, Texas and has lived in Switzerland, Germany, Colorado, Connecticut, and California.  She earned degrees from Ohio Wesleyan University and the University of Houston.  She studied for her PhD in Psychology at California Southern University. To learn more about Mischelle visit, www.misraf.com.